Products: ELINCA Design simplicity is key to reliability
Product Overview
Marine growth such as barnacles and mussels, foul the internal surfaces of sea water systems. This results in clogged pipes and valves, lower heat exchanger efficiency, and increased fuel consumption. Marine growths also encourage biological corrosion in addition to normal chemical corrosion; both of these problems substantially increase maintenance costs and interfere with proper ship/equipment operating performance.

Chlorine injection has been utilized to combat these problems However these systems are expensive, utilize scarce manpower, and introduce toxic chemicals which not only require special handling but may also accelerate corrosion. Additionally, chlorine use is now banned in some major waterways. ELINCA is the reliable, efficient, low cost answer to these problems. The ELINCA system protects sea water installations by the use of anodes with an impressed current. These unique anodes are made from copper or iron. Copper ions are added to sea water in extremely small amounts by electrolysis to prevent marine growth. The process is carefully controlled and ships use only 12 volts and a maximum of 2 amps to each anode. This action not only reduces biofouling but also reduces corrosion. The iron anodes form a gelatinous hydroxide which assists in suppressing chemical corrosion.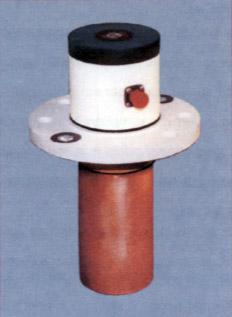 Design Simplicity
ELINCA systems and components provide practical, time tested solutions to the annoying problems of marine fouling and corrosion.

Before recommending an ELINCA system, we utilize computer programs and carefully study such items as flow rates, layout of systems to be protected, dry docking and maintenance schedules. Once this study is completed, a custom engineered system of modular components is proposed.

The ELINCA electrical system is supplied fully assembled for easy installation.

A typical sea chest installation is shown at right. Note its simplicity and the fact that no toxic chemicals such as chlorine are used.

THE ELINCA SYSTEM PROVIDES BIOFOULING AND CORROSION CONTROL, IN A SIMPLE, SAFE, LOW COST PACKAGE.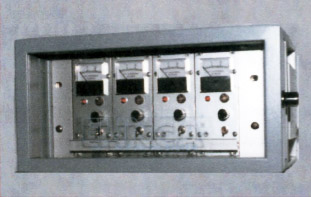 ELINCA Offers Global Service
Admiral Filter has always recognized that a key requirement for any ELINCA system is reliable and optimum performance with minimum attendance, whether it be installed in a ship, oil rig, power station or other onshore application.

If service is required Admiral Filter wiII provide technical service to maintain your system at peak performance.

ELINCA is part of the Admiral Filter group, our reputation for worldwide service is well established.
Features
Lower Cost: ELINCA is half the capital cost of a comparable chlorine system.
Safer: ELINCA uses only 1.5 parts per billion copper and no chlorine.
Small Size: ELINCA systems are less than half the size of chlorine system.
Worldwide Acceptance: The ELINCA system has been developed and proven over a number of years in numerous applications. Installations include tankers, container ships, offshore oil platforms and Land-based systems. The use of the ELINCA system provides efficient anti-fouling.
Specifications
Electrical:
115 VAC/60 Hz. single phase power supply standard; non-standard power supplies available.
Positive current control for each anode and instantaneous evaluation of complete system condition.
Patented anode-wear indicator features visual alarm and automatic power cut-off.
Low power consumption: Max. 0.4 Kw. for a typical system.
Rugged control panel features interchangeable cassettes of simple design, for ease of servicing and replacement.
Special panel designs include explosion-proof, remote indication, self-recording, etc.
Mechanical:
Anode selection, location and arrays individually engineered and designed to provide optimum performance.
Unique, specially alloyed, large diameter anodes in a wide range of sizes afford greater design flexibility.
Anode mounting and changing is usually inboard.
Patented anode construction ensures bottom-up wear to prevent hour-glassing and break-off.
High shear strength and maximum safety results from solid mounting bolt design.
Flanges and installation kits available for all types of applications, both onshore and offshore.
ELINCA SYSTEMS MEET ABS, LLOYDS & USCG REQUIREMENTS.