Products: Simplex Liquid Filters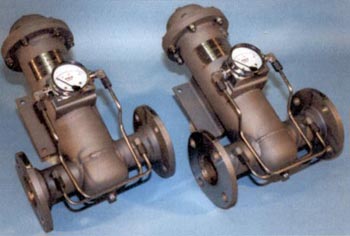 Product Overview
Admiral's in-line filters are designed to effectively and efficiently remove dirt, scale and other foreign matter from a liquid process stream. The filter housings are designed in accordance with ASME Code Section VIII. Welded construction of 304 stainless steel is used for strength and corrosion resistance. The filters are supplied with cleanable elements rated at various efficiencies from 2 to 59 microns.

These elements are designed with radial pleats to provide a low pressure drop and large filtering area. This configuration allows a large dirt holding capacity yielding longer intervals between servicing.

Admiral will design custom enclosures based on your design or use our in-house design staff to complete a unit to your specifications.
Applications
Turbines
Compressor and Vacuum pumps
Hydraulic Systems
Machine Tools
Chemical Processing Equipment
Features
Pressure 200 psi at 2000° F
Differential Pressure Gauge
180° Inlet/Outlet
O-Ring Seal – Nitrile
Specifications